Virus Removal Services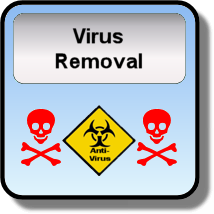 Infected with a nasty virus? We're here to help.
Reap the benefits of comprehensive support and expert guidance from Surya Computer Solutions tech experts to remove all spyware hidden in your system with the help of antispyware software. Our seasoned technicians can help you remove spy-ware, viruses, and other security threats from your system with the help of antispyware products. We can also stop spyware from infecting your system, accessing your personal information like your e-mail ID and password, and tracking your Internet usage. Surya Computer Solutions experts can help you in every way possible to protect your PC from spyware attacks.
We remove malicious software and threats from your operating system with ease.
Just bring your computer into our shop or give us the green light to remotely access your computer via the Internet and our Surya Computer Solutions Certified Technicians can perform a quick scan to detect and remove spyware hidden in your system files and registry hives with the help of antispyware software.
Call Surya Computer Solutions tech experts anytime; we can keep your antispyware software up to date and help you perform regular scans to remove spyware from your system.
When you contract with Surya Computer Solutions, our expert security specialists can make certain that no unauthorized third-parties have access to your sensitive data, and that there are no hidden programs running that are sapping your computer's speed and power. With industry best-practices and our proprietary security expertise, we remove any and all spyware, adware and malware on your network. We'll seek-and-destroy all the bad stuff the commercial anti-virus programs can miss:
Adware: unwanted pop-up ads that can grind your browser to a standstill.
Spyware: hidden programs running in the background that snoop out personal information and send it out over the Internet.
Malware: a wide range of applications designed to hijack your computer and use it for purposes you never intended, like spamming and phishing.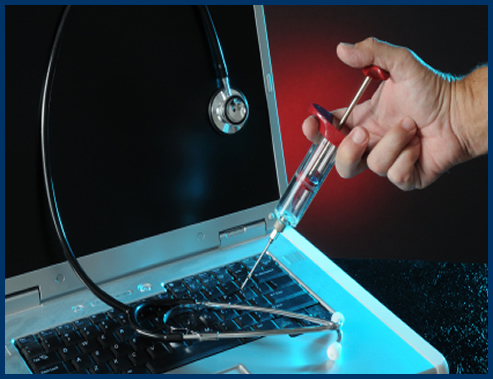 Tech support from Surya Computer Solutions includes:
Annual, tech support to safeguard your PC against any malicious software by installing compatible antispyware software at one flat rate
Informing you about corrupt websites
Downloading and installing programs from reliable sources to protect your system
Instant access anytime to expert technicians via the Internet
Surya Computer Solutions's experienced and skilled technicians can provide support for all antispyware programs, including those of Kaspersky, avast!, Norton, McAfee, AVG,Avira and many more.